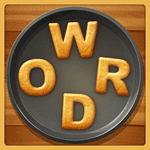 Welcome to our game answers website. We have solved and posted here all Word Cookies Daily Puzzle Answers. Word Cookies is one of the top games of both Google Play Store and IOS App Store. All people playing with word games for sure they have on their mobile or tablet Word Cookies game. This is the reason we decided to post the daily puzzle answers. Word Cookies Daily Puzzle is a new feature of the game and it is added on 6 March 2019. You can use this feature only if you have completed Word Cookies Milk Level 10.
On this page we have posted Word Cookies Daily Puzzle January 25 Answers. Letters given by the game are: R, E, C, E, D, E, S
Cede, Creed, Creeds, Decree, Decrees, Deer, Recede, Recedes, Red, Reds, Reed, Reeds, Scree, Screed, Sec, Secede, See, Seed, Seer
Please write me a comment below if you find this answers helpful.
Click here to go back to: Word Cookies Daily Puzzle Answers