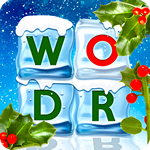 Word Stacks is the latest game developed by PeopleFun (creators of Wordscapes). Game is released in October 4, 2018 and until now February 2019 has more than 1 million installs only on Google Play Store. Current version is 1.08 and this version has 4000 levels we have all solved here.
Game can be played on IOS and Android devices. Every level has a Hint or Clue and you can think about it to find the the solutions or word answers.
Keep in mind that is better to connect game with facebook. This is the best way to save you game progress.
Word Stacks Level 1249 Clue or Hint is By The Bed and the solutions or word answers are below:
CUP, LAMP, CLOCK, TABLE, DRESSER, ALARM, WATCH, PHONE, PILLS, TEETH
For full list of solutions go to Word Stacks Answers page.
Please let us know if you find any mismatch on the word answers posted here. You can use the contact form below.