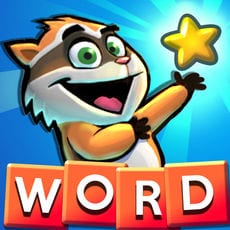 Word Toons is one of the latest games in Google Play Store and IOS App Store. It is a "Word Game" and it is developed by the same company that created Wordscapes. Company name is PeopleFun. If you have ever played with Word Games than you know how to play with this word games and you know that sometimes you can stuck on a certain level. That's why we have posted here all the answers and all the solutions of Word Toons games. Soon or later you will need some help of finding the correct answers and this website has all the answers. Playing Word Toons is very fun because of the beautiful landscapes and game music. You will love it.So let's jump to the reason you landed on this page:
Word Toons Level 3075 given letters by the game are: NCEBEHD and the correct word answers are listed below:
BED, BEE, DEN, END, BEEN, BEND, HEED, NEED, CEDE, BENCH, HENCE, BEECH, BENCHED
If any of the words is missing just write me a comment below and I will fix it asap.
For other level answers go to Word Toons Answers.