Word games are increasingly becoming popular. They have the most downloads both on play store and app store. It is interesting to juggle between words and find a whole lot of new vocabularies from these games. If you are a fan of big words, the best way to polish your vocabulary is by engaging in these word games. Of course, there are numerous word games on play store, but how do you find the perfect game for you? Here are a few 2019 word games that could interest you.
4 Pics 1 Word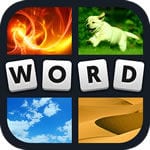 4 pics one word is by far the most popular word game currently. This super addictive game is a fun, smooth and well-designed game that is offered for free on android and app store. 4 pics one word currently has millions of downloads on play store. As the name suggests, the game offers you 4 pictures that describe one word. You have to figure out what is described by the 4 pictures. For starters, they give a suggestion of a few letters to find out what the word is. The game is pretty simple and straightforward. It doesn't have complicated settings other than a share button where you choose to share the quiz with your friends on Facebook.
Wordscapes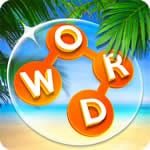 Wordscapes is another interesting word game to look out for in 2019. The game is easy at first but gets harder as you progress with the game. Wordscapes is made with the combination of crosswords and word search and thus becomes essential for some quick brain stretching during the day. The game only takes a few minutes before each round is over. Furthermore, the game has over 700 puzzles to solve which is really amazing. Wordscapes is really enjoyable and very addictive.
Alphabear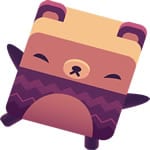 Alphabear is currently among the favorite word games in 2019. It is an adorable letter puzzler that rewards clever planning and smart word building. Each game is played on a grid where you select letters that form meaningful words. The letters that have been used vanish and space is filled by bears. There is a countdown for unused letters and when the countdown reaches zero, the spaces are filled with stones. Your aim is to avoid such stones. With a good strategy you can, make as many words as possible and which will allow you to score more points.
Typeshift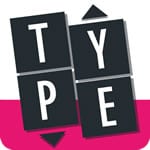 Typeshift is another interesting word game. It includes crosswords, word searches, and anagrams. The puzzles include columns of letters that can be dragged up or down with an aim of constructing a complete word in the center. When you complete the word, its letters change color. You need to color all the letters to complete the puzzle. The game rewards you with more points when you complete the puzzle fast. You can try the crossword if you are looking to build more words or you are looking to figure out more vocabularies.
Letterpress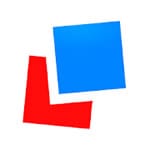 If you are a word game fan, letterpress is a must have game. This new game is very addictive and is likely to have you glued to your phone for hours. It is a turn-based word game that aims at claiming territories. It works best if you are playing with a friend. The game offers you with a grid of letters from here you are supposed to choose the longest word. You make your territory by surrounding the words you've created with letters. You can use any letter on the grid to gain points. If your opponent uses your letters in their words, they steal the points from you. But if you've surrounded your word, the opponent won't claim the points. It's that fun and addictive as well.
Word Search Pro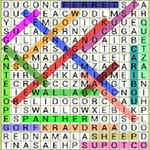 If you are looking for the next evolution in word games, word search pro is the perfect game for you. It is a simple, beautiful and fun game that offers daily challenges, bright colorful look and unlimited puzzles that makes the game fun to play. It has night mode settings and stylish animations that makes it an adorable game to play.
Conclusion
Word games are a perfect way to juggle your mind and embrace new vocabularies daily as you learn word game solving techniques. If you are a word game enthusiast the above 6 word games apps would be perfect for you. Most of them are available on both app store and play store for free. Get them and give your mind a test with new words daily.