Word games have come a long way to claim a significant share of the mobile gaming market. They are not only fun to play, but also challenge you to think critically as you move from one level to another.
Below are five of the best 2018 mobile games you should be playing
Wordscape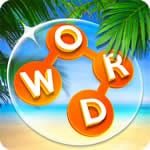 If you are a fan of word games, there is no doubt you are going to join the statistics of Wordscape addicts. The game is beautifully designed and employs a simple concept that makes it easy to grasp.
Wordscape prudently combines word guessing with crossword challenging you to form meaningful words using the letters provided. Although the concept is relatively simple, going through the over 1000 levels is not going to be a walk in the park. The words vary in length and can either go horizontally or vertically across your mobile screen. Your main task is to swipe the letters into position to form meaningful words.
If you get stuck, you can purchase ints' using in-game currency. The hints will lighten the difficulties of the game by revealing the first few letters of the word.

Word Crossy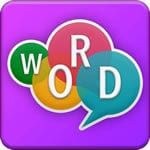 After its release on 23 August 2018, Word Crossy quickly found its way into the hearts of many Android and IOS game enthusiast to become one of the most played mobile game in 2018. Like other popular word games, it puts your brain to work by challenging you to come up with unique word combinations.
Like Wordscape, you can also purchase hints to help you navigate through difficult levels. The game is simple and fun with plausible challenges in each level. Word Crossy is the perfect break from other boring or unchallenging word games. Its visual appeal will keep you hooked for long hours while making sure that you rack your brains thoroughly to go through the many levels.
WordBrain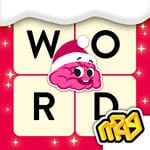 WordBrain is not easy to play, but it's definitely easy to get addicted to. Created by Mag Interactive, the game bears some resemblance to the good old Boggle and gamers are already falling in love with it. When you start playing WordBrain, you might be tricked into thinking that the game is a piece of cake, but as you progress and increase "Brain" score, you will be presented with more challenging puzzles. The words in each puzzle become more and longer after the first few levels.
With more than 580 simple and straightforward words to toy around with, WordBrain easily becomes the best 2018 mobile games.
Wordalot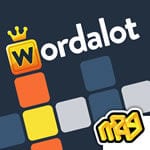 Another impressive and definitely one of the best 2018 mobile games from the creators of WordBrain. Wordalot capitalizes on the concept of pictures and crosswords combination, but in a more sophisticated and engaging manner.
You are presented with loads of pictures with detailed elements and all you have to do is guess the words in a crossword. Unlike other word games, Wordalot's initial levels seem harder than preceding ones. This is because as you proceed, the characters become fewer as they are used up by words in earlier levels. They also give you coins which you can use to buy hints in case the words become too hard to crack.
4 Pics 1 Word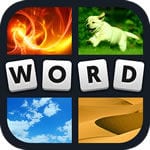 4 Pics 1 Word brings an interesting twist to word games. The game is developed by Lotum, a German-based game development company and has quickly gained popularity among mobile gamers. Even before playing, you can already guess what the game is all about from its title.
Basically, you are given a series of four related pictures and challenged to pick a single word that can describe all the four images. This may seem like a very simple game, but once you try it, you will quickly get the gist of just how challenging it is. The challenge is, however, lessened a bit since you know how many letters are in the required word and you are also presented with a selection of letters, some of which form the descriptive word.
You can share a tricky challenge on Facebook so your friends can help out. Alternatively, you can use in-game currency to buy a "bomb" which can either reveal one of the letters, making the word or remove some of the incorrect ones to make your work easier.
Word games are intensely fun and engaging to play. They are a good way to keep your brain active while having some fun. Although most of these games are challenging; they each have a way of making it easier for players to navigate through the levels.